Map Unavailable
Date/Time
Date(s) - 27/06/2016
All Day
Category(ies) No Categories
Letter of Intent Signing between JEOL (Malaysia) and Faculty of Science, UTM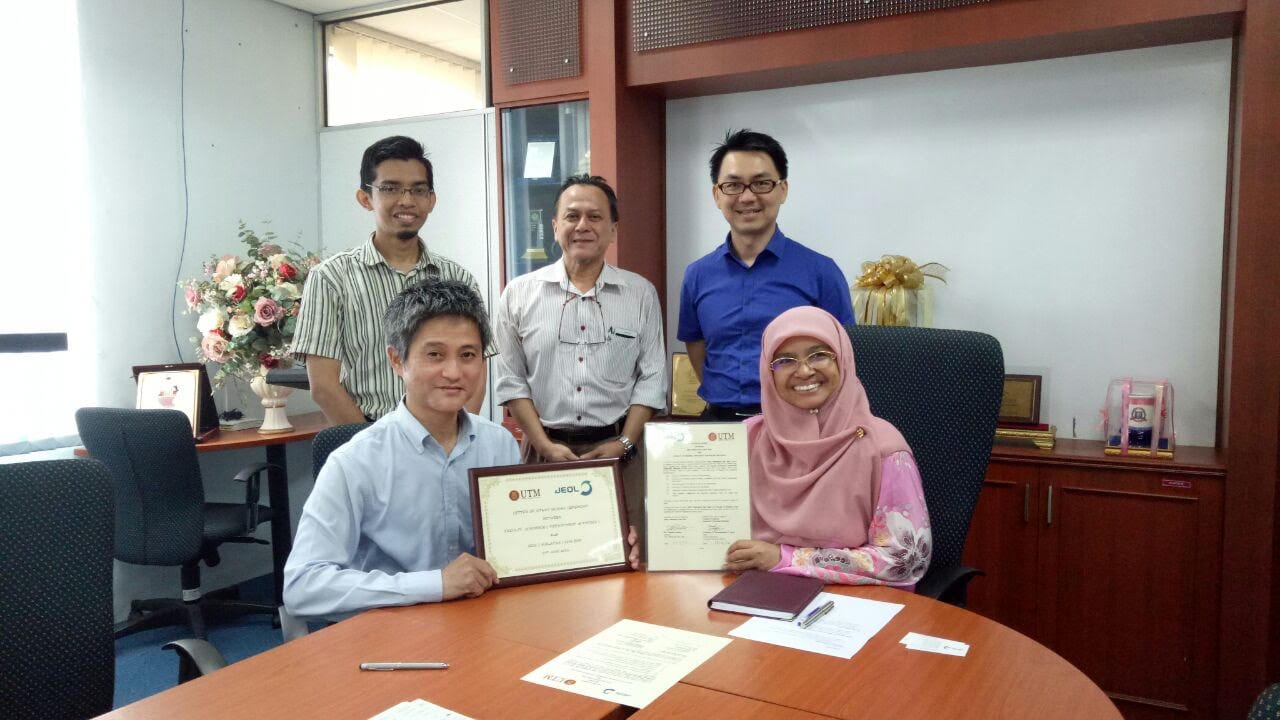 On 27th June 2016, two representatives from The Japan Electron Optics Laboratory Company, JEOL (Malaysia), paid a visit to the Faculty of Science, UTM. During the visit, a Letter of Intent was signed between the Director of JEOL (Malaysia) Sdn. Bhd., Mr. Takashi Matsuo, and the Dean of Faculty of Science, UTM, Prof. Dr. Norsarahaida S. Amin, in order to promote industry-university communication between the two parties. Among the collaborations included in the Letter of Intent are:
Research and collaboration in science and technology
Sharing and exchange findings, publications and other related academicals information
Technical support and sharing of source and instruments
Exchange of students, lecturers and specialists
Organizing meeting, symposium, lectures and other related programs
Other research, academicals and education programs which are related and agreed upon.
This letter of intent will ensure a guaranteed cooperation between JEOL (Malaysia) and the Faculty of Science for three years.