Map Unavailable
Date/Time
Date(s) - 02/06/2016
All Day
Category(ies) No Categories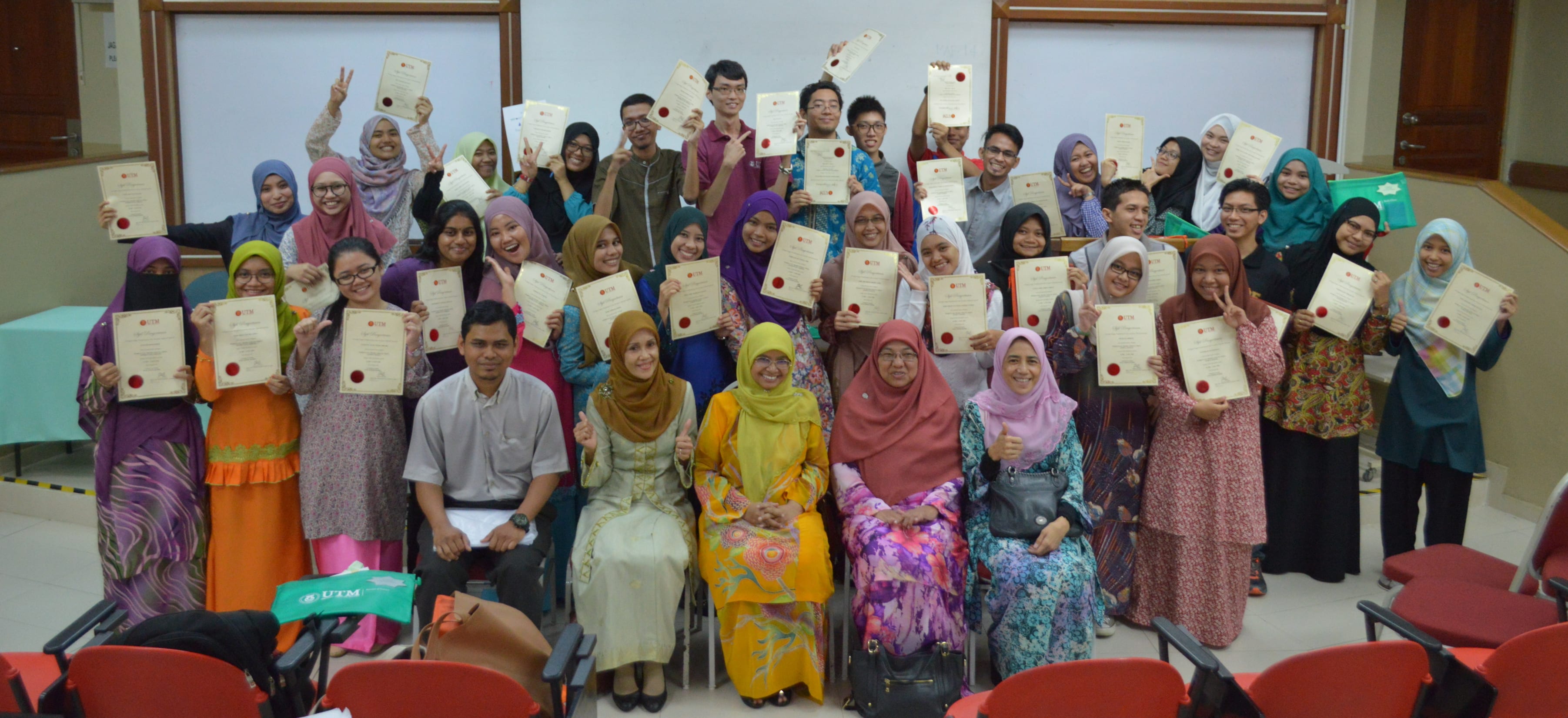 ---
Undergraduate students at the Faculty of Science carry out a substantial individual project in their final year as part of their requirement in attaining their degrees. Students will learn to gather information of the related topic through literature survey/review activities, construct research methodology, built up results and discussion, come-up with conclusion and references. At the end of their project, students are required to present their work at the Simposium Projek Sarjana Muda and submit a dissertation.
This year, Simposium Projek Sarjana Muda was held from 31 May – 01 June 2016 and the closing ceremony was held on 02 June 2016. During the ceremony, awards for best presenters fromeach department were given out by our honourable Dean, Prof. Dr. Norsarahaida Saidina Amin. The winners are:
Department of Chemistry
Panel of Analytical Chemistry
Nurfazilah binti Zainal Abu
Dian Nur Hamizah binti Hassan
Umi Zulaikha binti Mohd Azmi
 Panel of Physical Chemistry
Tharishinny A/P Raja Mogan
Muhammad Fadhli bin Kamaruzaman
Fildzah binti Ariffin
 Panel of Organic Chemistry
NurIzwinda binti A Rahim
Janetta Nagi Anak Empari
Nur Farhanah binti Mohamad Noor
 Panel of Inorganic Chemistry
Nurdiana binti Nordin
Nor Aniisah binti Husin
Mohd Norazwan bin Mohd Nor
Department of Physics
Panel of Materials Physics
Nor Hidayah bintiMd Amin
Loh Chun Seng
Rezki Sabrina binti Masse
Panel of Pure Physics and Laser/Optic
Low Jia Hooi
Siti Fatihah binti Selamat
Nursyahida binti Jamalludin
Panel of Instrumentational Physics
Nor Aisyah Zawawi
Nazirah binti Mohd Razali
Nurul Farhana bt Muhammad Ghafi
Panel of Health Physics
Wan Noor Amelia binti Wan Mohd Rasdi
Noraina Hanim binti Jusoh
Aida Norsyafiza binti Azmi
Department of Mathematical Science
Panel of Applied Mathematics
Mohd Rashid bin Admon
Nur Farah Natasha binti Ahmad Tamizi
Mohamad Shahiir bin Saidin
Panel of Statistics
Lim Wei Keat
Muhammad Zillullah Mukaram
Norsholeha binti Abdullah
Panel of Operational Research
Nurul Ain binti Alzafry Mohamed Alnassif
Wan Muhammad Afiq bin Wan Muhammad Fauzan
Teoh Wei Kee
Panel of Numerical Method
Nur Farahain binti Mohamad
Faten Nur Amira binti Amran
Nur Farahin binti Abdul Razak
Panel of Algebra And Analysis
Zainab binti Mahamud
Nazurah binti Ali Hassan
Nurhidayah binti Zaid
Heartiest congratulations to the winners and good luck in your final examinations. Kudos to the supervisors too.