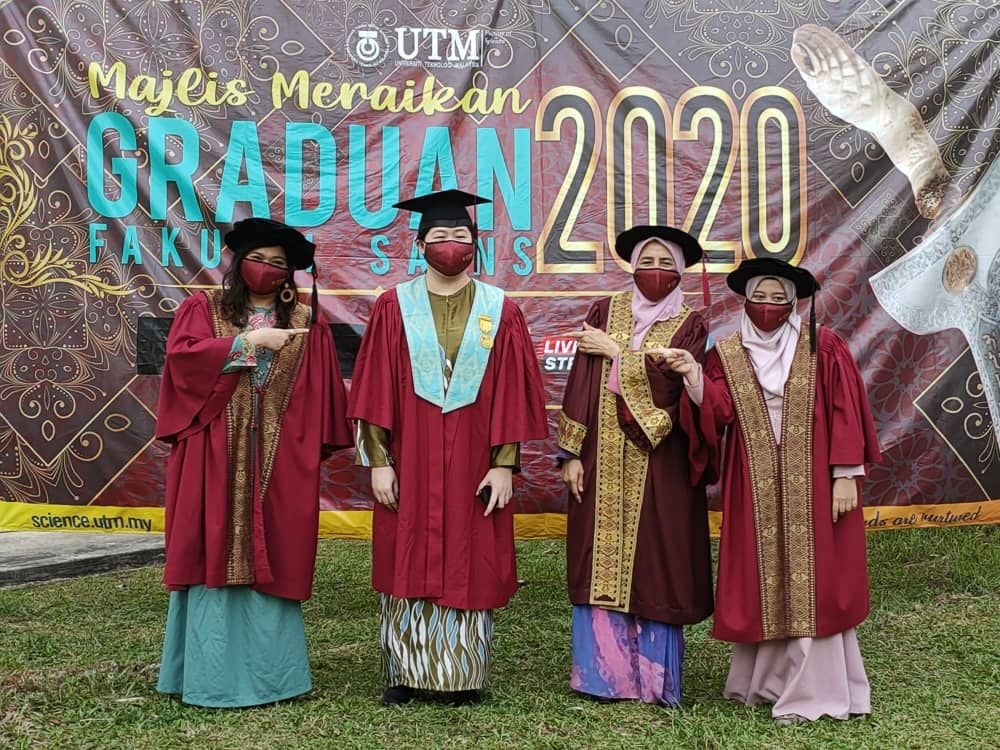 CONGRATULATIONS to Chao Wen Ting (Bachelor of Science (Industrial Chemistry)) for being the recipient of
Institut Kimia Malaysia
(IKM) Southern Branch Academic Excellence Award during UTM 64th Convocation!
We would also like to show our sincerest gratitude to IKM Southern Branch for the continuous support and sponsor since 2017.
May this collaborative relationship between the Faculty of Science and IKM Southern Branch nurture more outstanding students like Chao.