(data updated * 26 Jan 2022)
Faculty of Science
Administration, Undergraduate & Postgraduate Office
| | |
| --- | --- |
| Sunday – Wednesday | 8.00 am – 5.00 pm |
| Thursday | 8.00 am – 3.30 pm |
| Friday – Saturday | Close |
| Public Holiday | Close |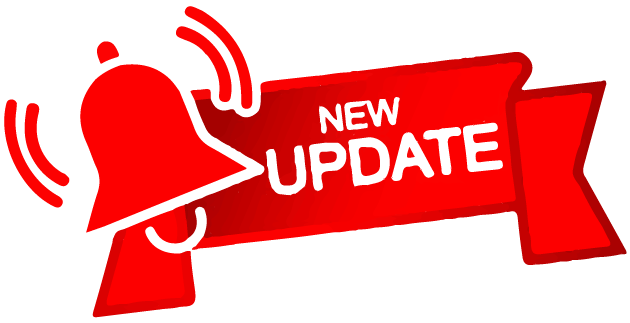 PELAKSANAAN KAEDAH PENGAJARAN DAN PEMBELAJARAN FASA PERALIHAN ENDEMIK SEMESTER 2 SESI 2021/2022 DI FAKULTI SAINS
NEW STUDENT KIT
New to the Faculty?
Learn about your program, facilities, and campus life here.
Undergraduate Office (C17)
Telephone No.: 07 – 553 4043 / 34046 / 33542
Fax No.: 07 – 556 6162
E-mail: ugfs@utm.my
Website
Visit the Undergraduate Admission website for more information about undergraduate programs, admission requirements and how to submit your application.
We prepare graduate students for distinguished careers, and students from all disciplines and backgrounds are encouraged to apply to our Postgraduate programmes.
INTERNATIONAL STUDENTS
UTM is a diverse community that welcomes students from around the world. Explore more about programme offered, VISA application and Student Registration.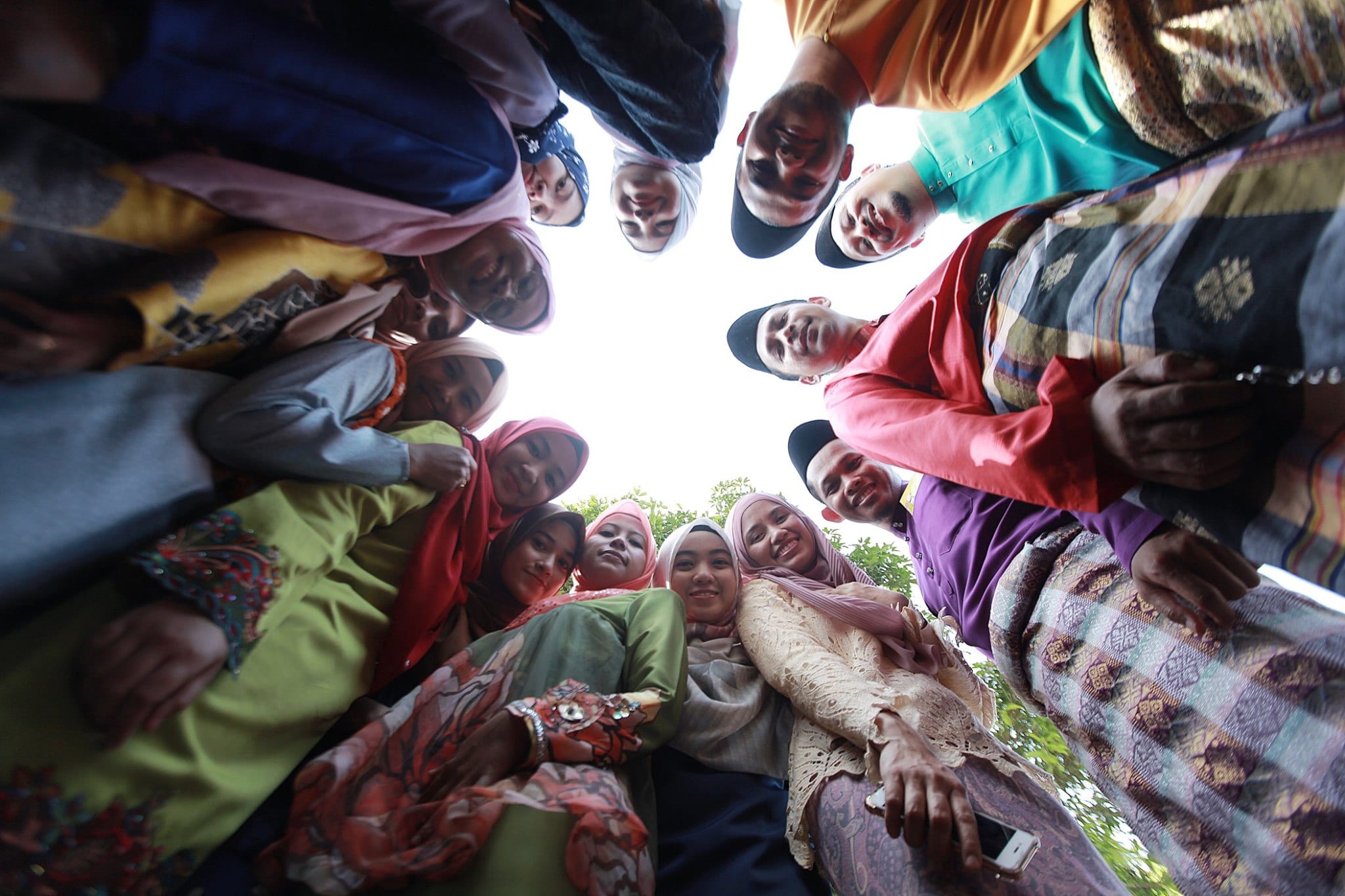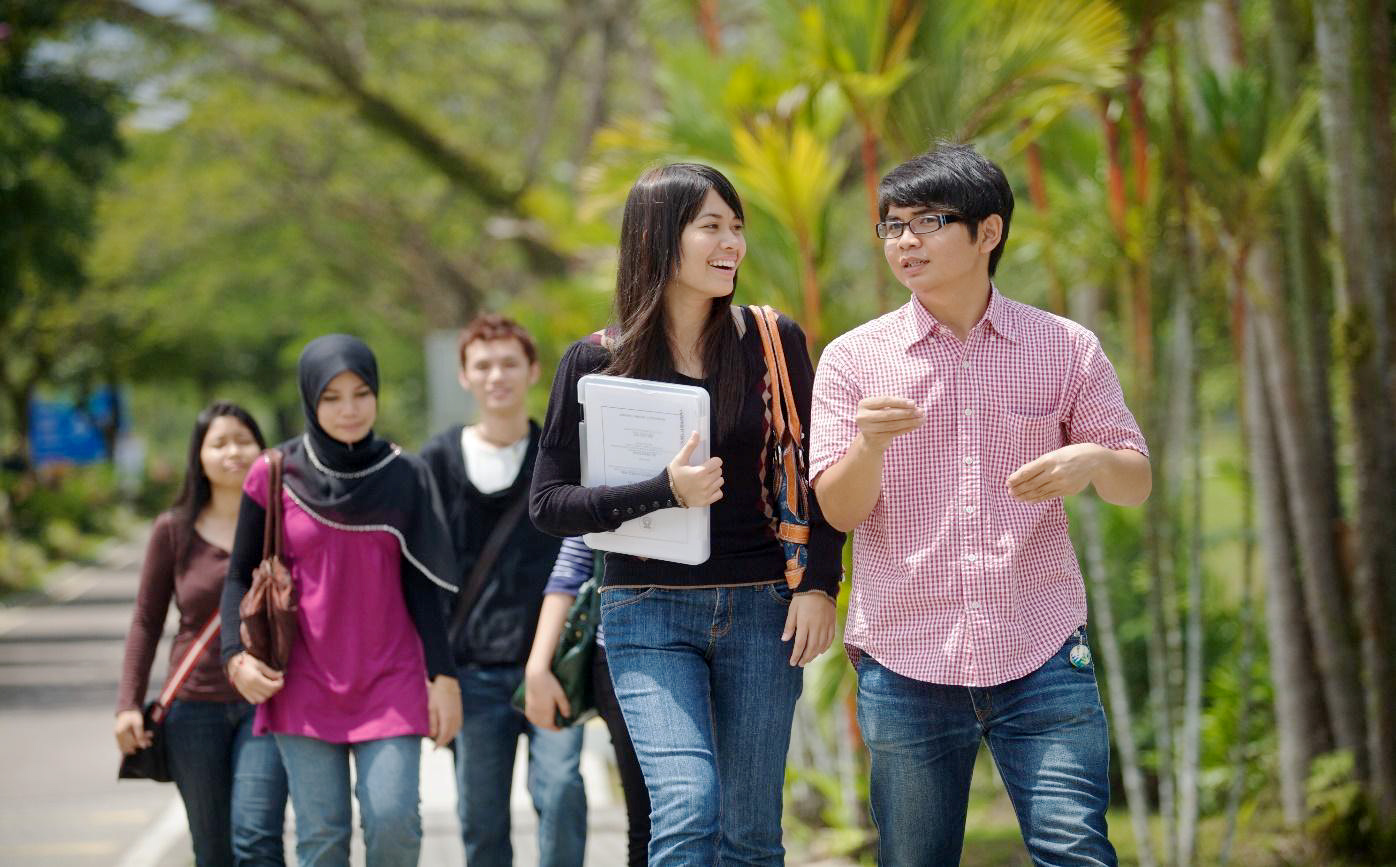 SYSTEM AND SUPPORT SERVICE @FS
WHAT'S HAPPENING AT THE FACULTY OF SCIENCE?
Tawaran Program Pengajian Separuh Masa FAKULTI SAINS UTM Ambilan September 2022 Sarjana Muda Sains (Kimia Industri) dengan Kepujian Sarjana Muda Sains (Matematik Industri) dengan Kepujian Pusat Pembelajaran: Kuala Lumpur Mohon secara dalam talian melalui...
1972-2022 : 50 Tahun Kecemerlangan UTM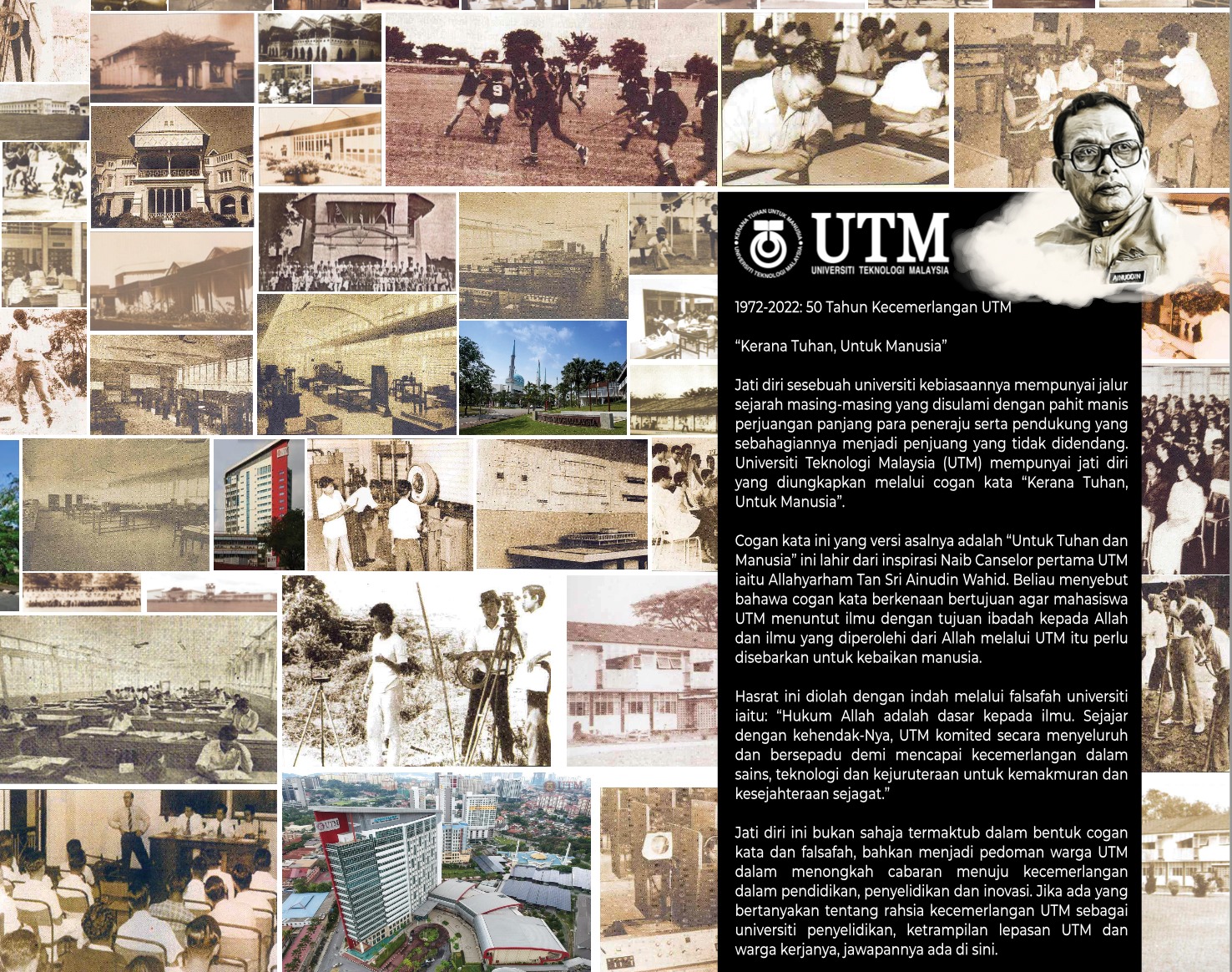 1972-2022:
50 Tahun Kecemerlangan UTM
"Kerana Tuhan, Untuk Manusia"
Jati diri sesebuah universiti kebiasaannya mempunyai jalur sejarah masing-masing yang disulami dengan pahit manis perjuangan panjang para peneraju serta pendukung yang sebahagiannya menjadi pejuang yang tidak didendang.
Universiti Teknologi Malaysia (UTM) mempunyai jati diri yang diungkapkan melalui cogan kata "Kerana Tuhan, Untuk Manusia".
Cogan kata ini yang versi asalnya adalah "Untuk Tuhan dan Manusia" ini lahir dari inspirasi Naib Canselor pertama UTM iaitu Allahyarham Tan Sri Ainudin Wahid. Beliau menyebut bahawa cogan kata berkenaan bertujuan agar mahasiswa UTM menuntut ilmu dengan tujuan ibadah kepada Allah dan ilmu yang diperolehi dari Allah melalui UTM itu perlu disebarkan untuk kebaikan manusia.
Hasrat ini diolah dengan indah melalui falsafah universiti iaitu: "Hukum Allah adalah dasar kepada ilmu. Sejajar dengan kehendak-Nya, UTM komited secara menyeluruh dan bersepadu demi mencapai kecemerlangan dalam sains, teknologi dan kejuruteraan untuk kemakmuran dan kesejahteraan sejagat."
Jati diri ini bukan sahaja termaktub dalam bentuk cogan kata dan falsafah, bahkan menjadi pedoman warga UTM dalam menongkah cabaran menuju kecemerlangan dalam pendidikan, penyelidikan dan inovasi. Jika ada yang bertanyakan tentang rahsia kecemerlangan UTM sebagai universiti penyelidikan, ketrampilan lepasan UTM dan warga kerjanya, jawapannya ada di sini.
Visit FS Youtube channel to explore more about the faculty! 
Subscribe to our channel and enjoy the videos!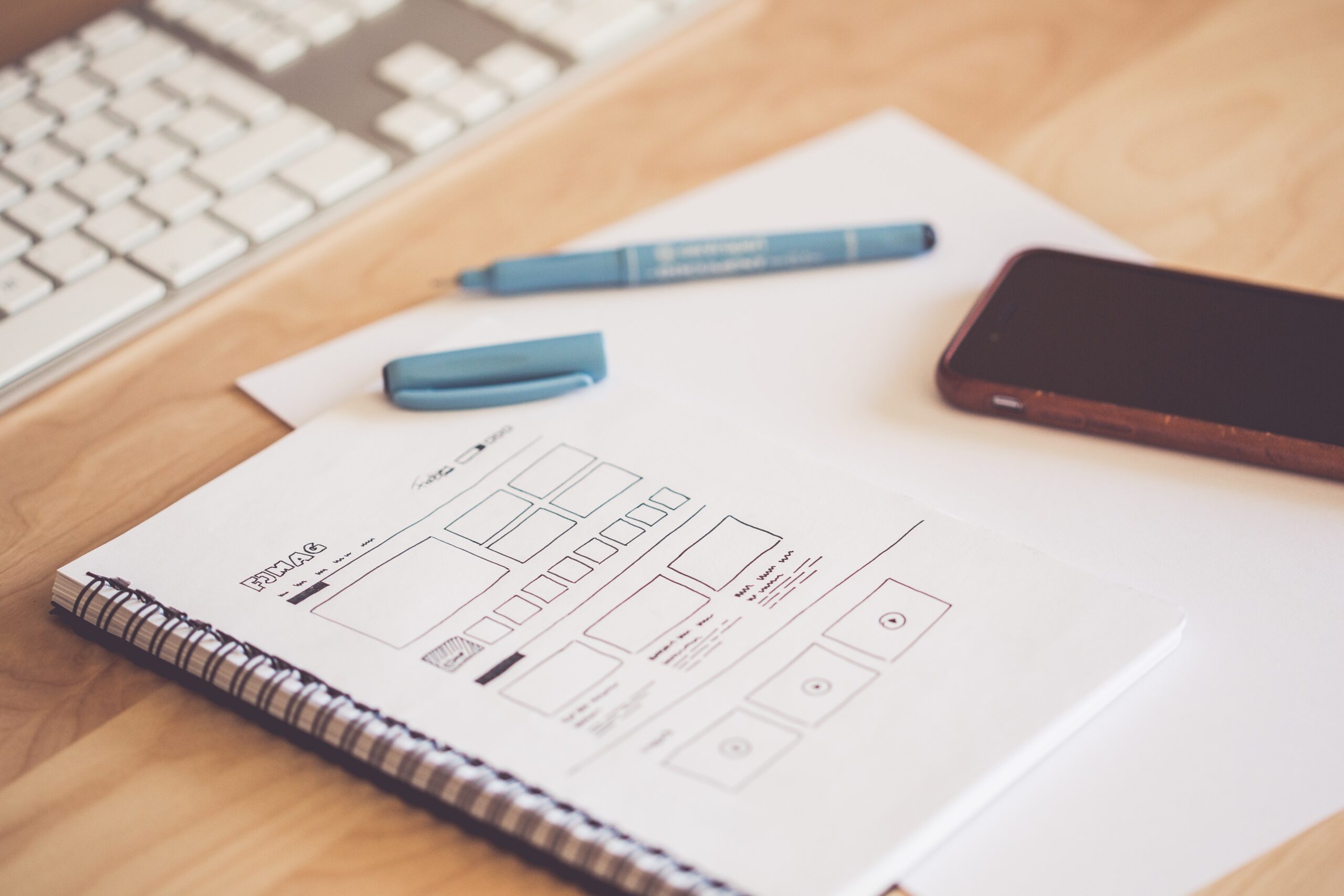 Eligible only for UTM staff. Register here.