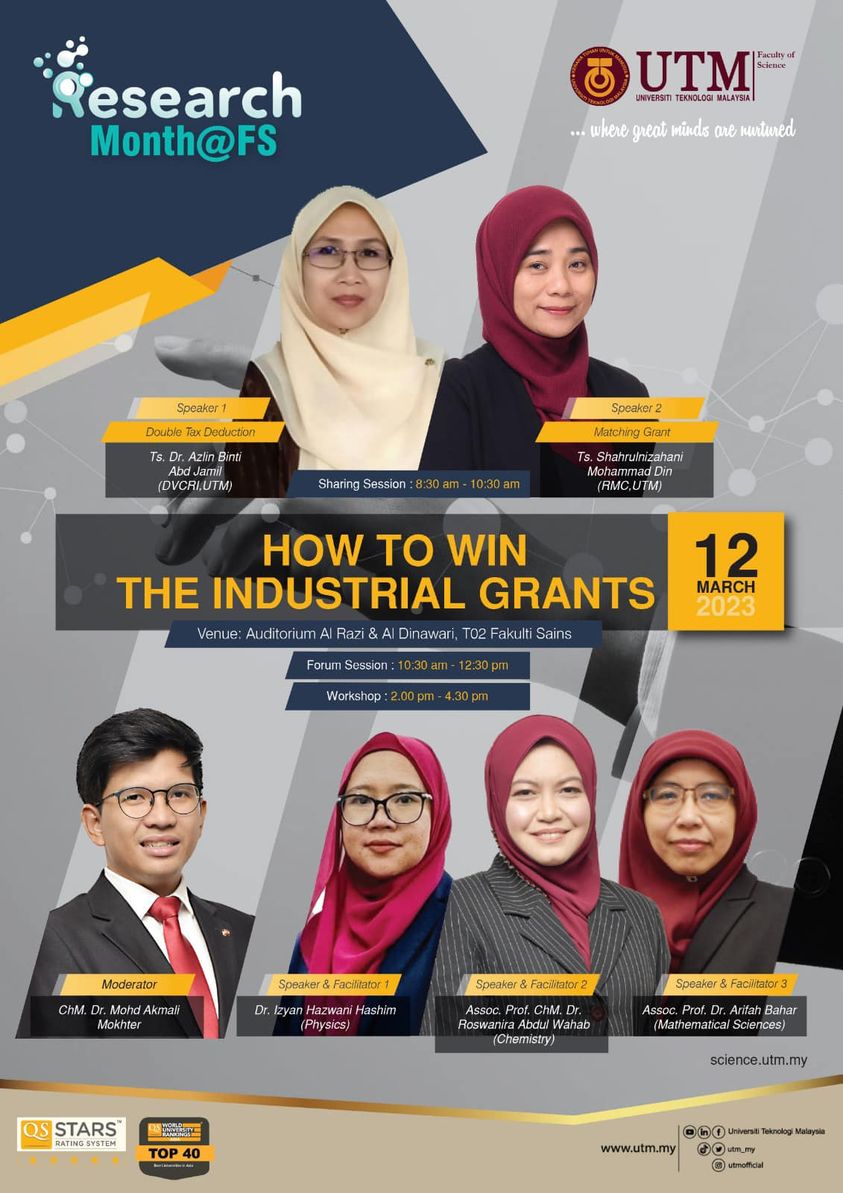 FS Research Month committee is organising a Workshop on How to Win Industrial Grants.
Date/Time:
12th March 2023 (Sunday)
8.30 a.m. – 4.30 p.m
Auditorium AlRazi Hall (T02) and Aldinawari Hall (T02)
This program is open to everyone!
Come and join us in the sharing session and take the opportunity to communicate and interact with the speakers:
8.45 am: Ts. Dr. Azlin Binti Abd Jamil (Double Tax Deduction)
9.30 am: Ts. Shahrulnizahani Mohammad Din (Matching Grant)
10.30 am: Forum expertise session on how to get the Industrial grant
1. Dr Izyan Hazwani Bin Hashim
2. Assoc. Prof. Dr. Roswanira Abdul Wahab
3. Assoc. Prof. Dr. Arifah Bahar
2.00 pm: Mentoring session workshop together with the selected and targeted participants on industrial grants
CPD will be given to UTM staff and ACAD will be given to UTM students.
E-certificate will be provided.
Breakfast and tea break are provided.