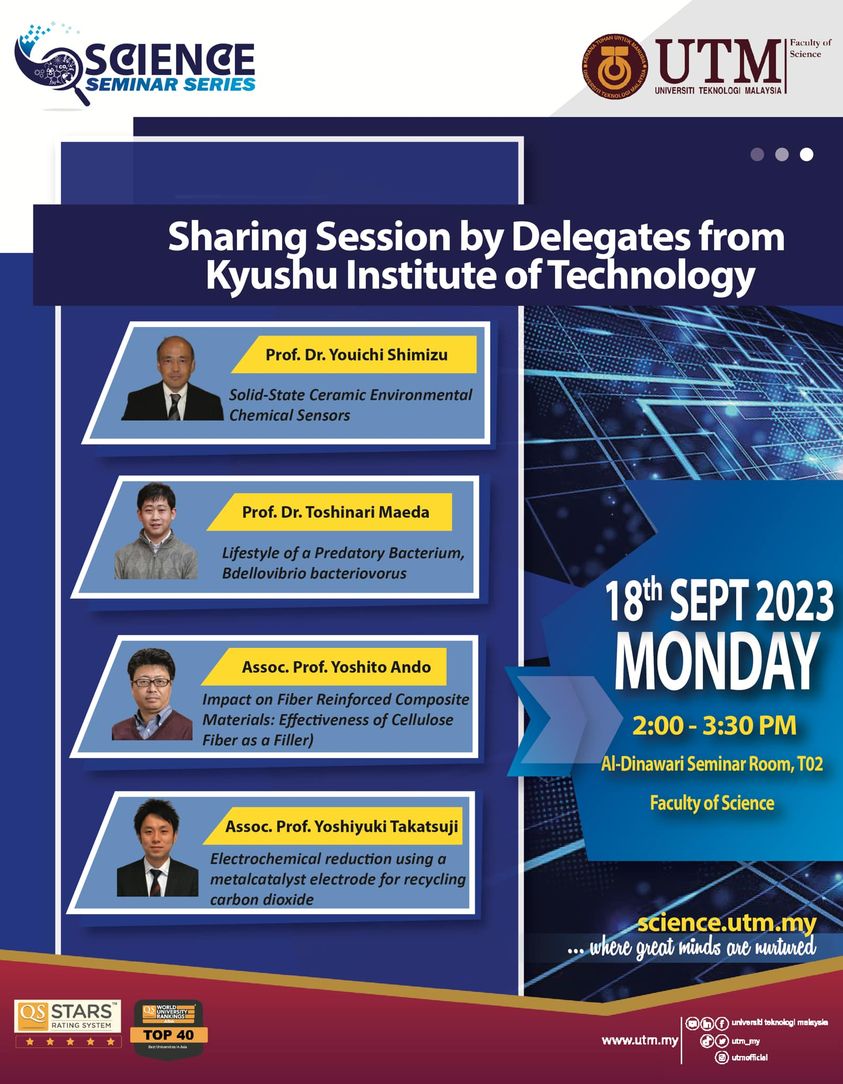 You are cordially invited to FS Science Seminar Series: Sharing Session by Delegates from Kyushu Institute of Technology, Japan. The details are as follows:
Date/Time:
18 September 2023 (Monday)
2.00 p.m. – 3.30 p.m.
Al- Dinawari Seminar Room, T02, Faculty Science
This program is open to everyone. Come join us & see you there!