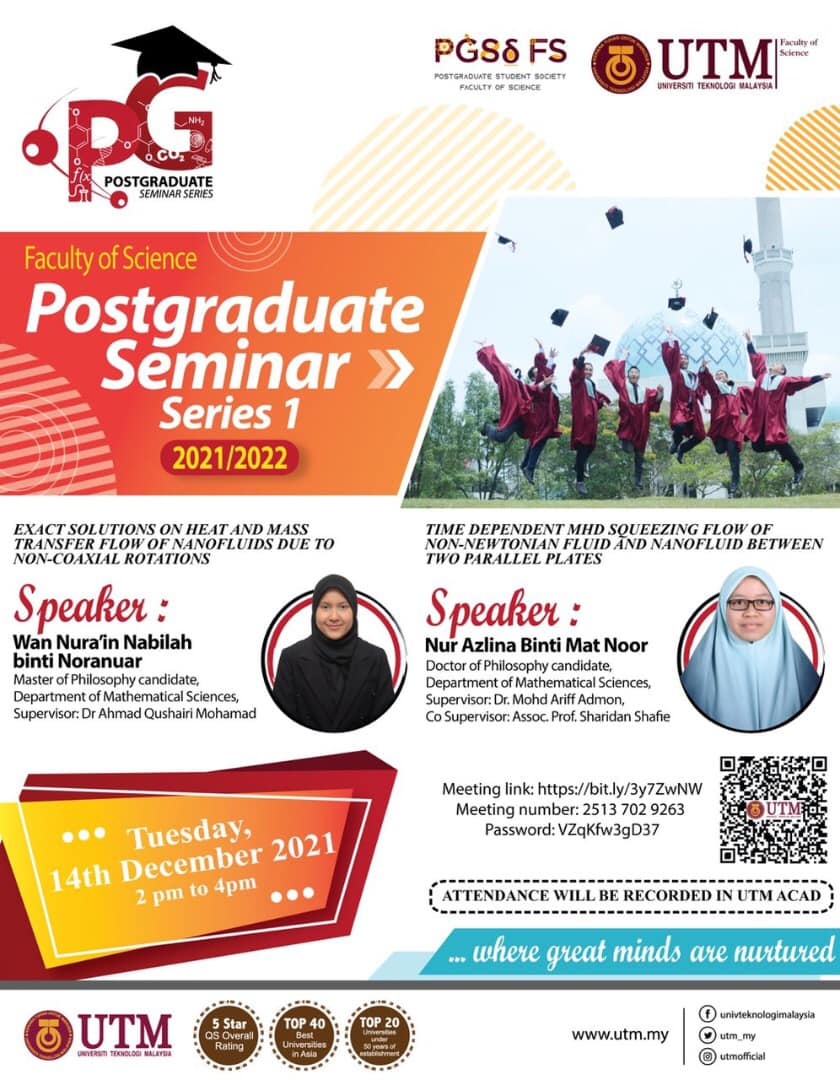 INVITATION TO FACULTY OF SCIENCE POSTGRADUATE SEMINAR SERIES 1 2021/2022
You are cordially invited to attend our Faculty of Science Postgraduate Seminar Series 1 2021/2022 for this term. This is one of the platforms for all Faculty of Science postgraduate students to share the background and overview of their research projects as well as what they have achieved so far.
The details of the event can be referred to the poster provided or just hop into our official Facebook and Instagram for more details.
Scan the QR code given in the poster or directly click this Webex link for you to join this Seminar Series:
Meeting number: 2513 702 9263
Password: VZqKfw3gD37
Kindly spread this invitation to your colleagues, undergraduate and post-graduate students.
Attendance of Students will be recorded into the UTMAcad system.