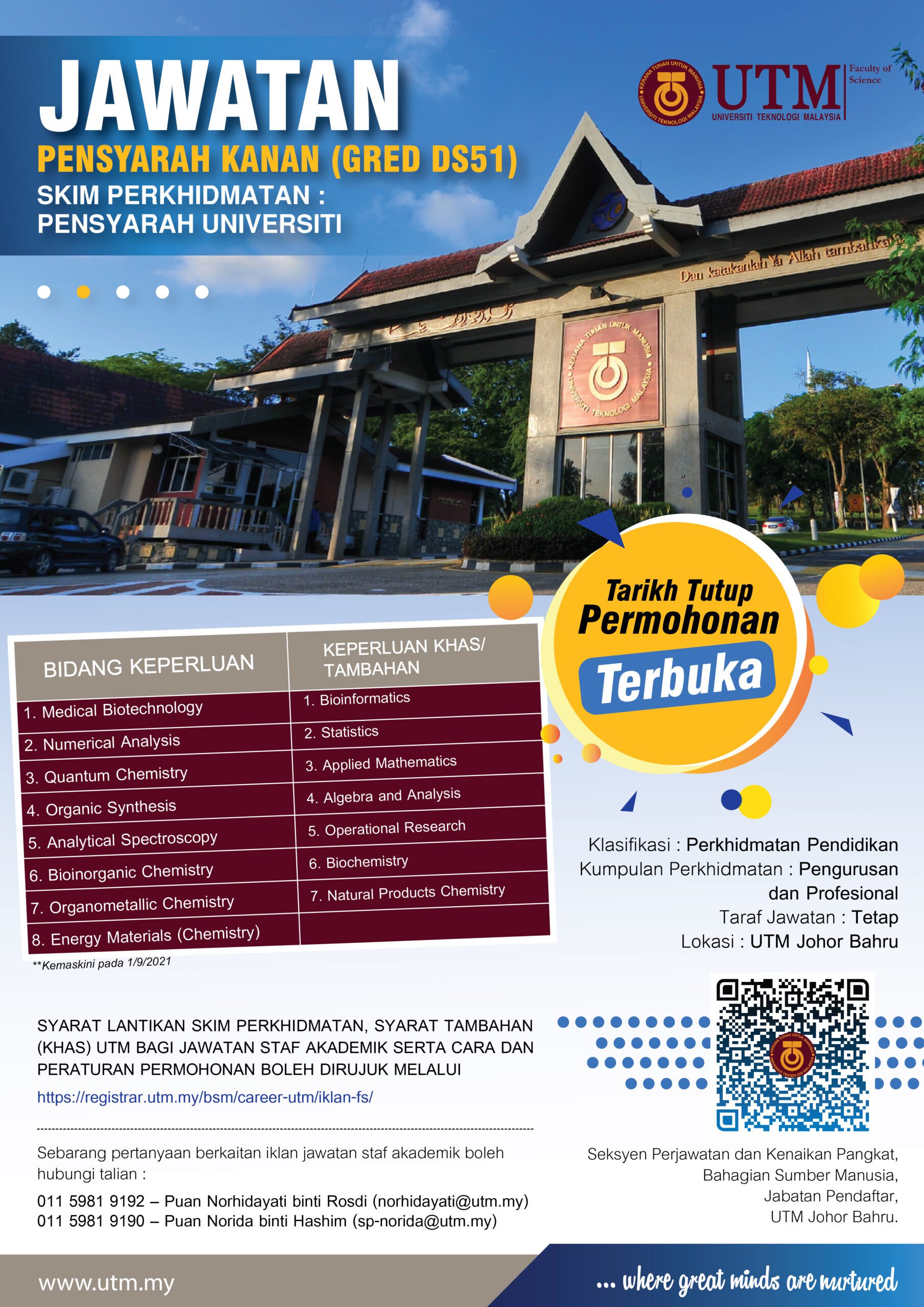 Job Vacancy Advertisement for the Positions of Senior Lecturer (DS51) at the Faculty of Science, Universiti Teknologi Malaysia (UTM).
The Faculty of Science, UTM is looking for highly dedicated and talented individuals in the fields of Science & Mathematics to fill up Senior Lecturer positions at our faculty.
Help us spread the word to colleagues and friends who might be interested to apply for the position.
We look forward to welcoming you into our family here in the Faculty of Science!