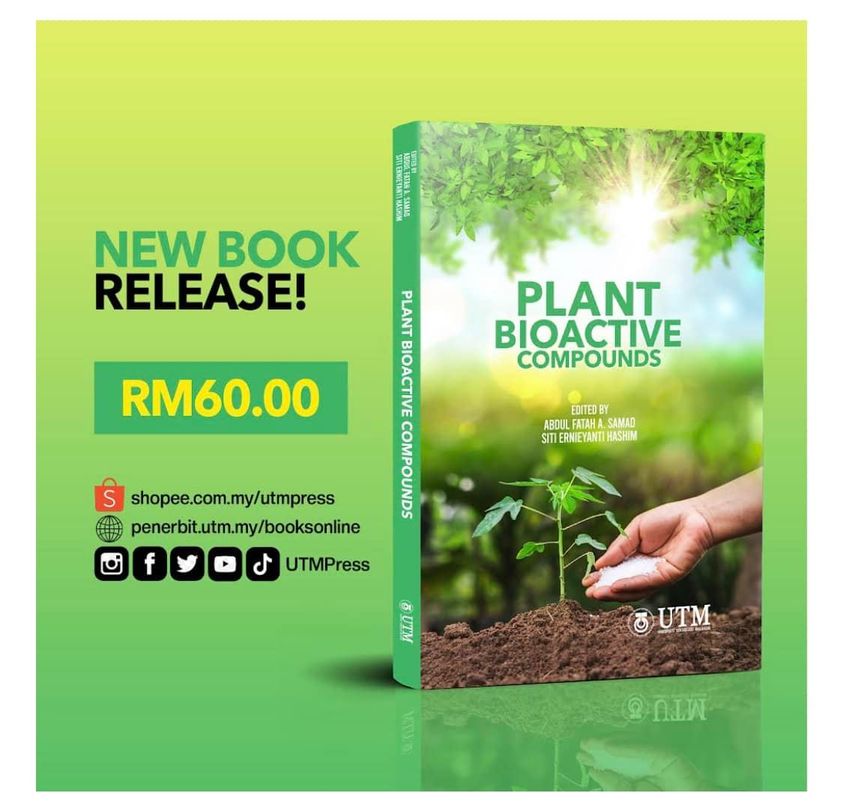 Title: Plant Bioactive Compounds
Editors: Abdul Fatah A. Samad & Siti Ernieyanti Hashim
ISBN: 9789835217821
Plant-derived compounds are often regarded as an essential foundation for developing medicines and natural products. This edited book on "Plant Bioactive Compounds" offers a comprehensive review of different biologically active compounds that focus on three broad categories; fundamental, synthesis, and application. In particular, this book comprises 10 chapters, goes beyond the basics and includes discussions on bioavailability, extraction, identification, chemical synthesis, health benefits, and legislation on the marketing of bioactive compounds as healthy foods or supplements. In addition, some of the potential local plants are highlighted, showing that Malaysia is rich in biodiversity and could contribute to economic growth. This book provides researchers, students, and industry players the current status of plant bioactive compounds, related regulations, and their potential to be commercialized.
Get your copy from
Kedai Buku Universiti,
Penerbit UTM Press,
81310 UTM Johor Bahru,
Johor Darul Ta'zim,
MALAYSIA.
Tel: 0106635754