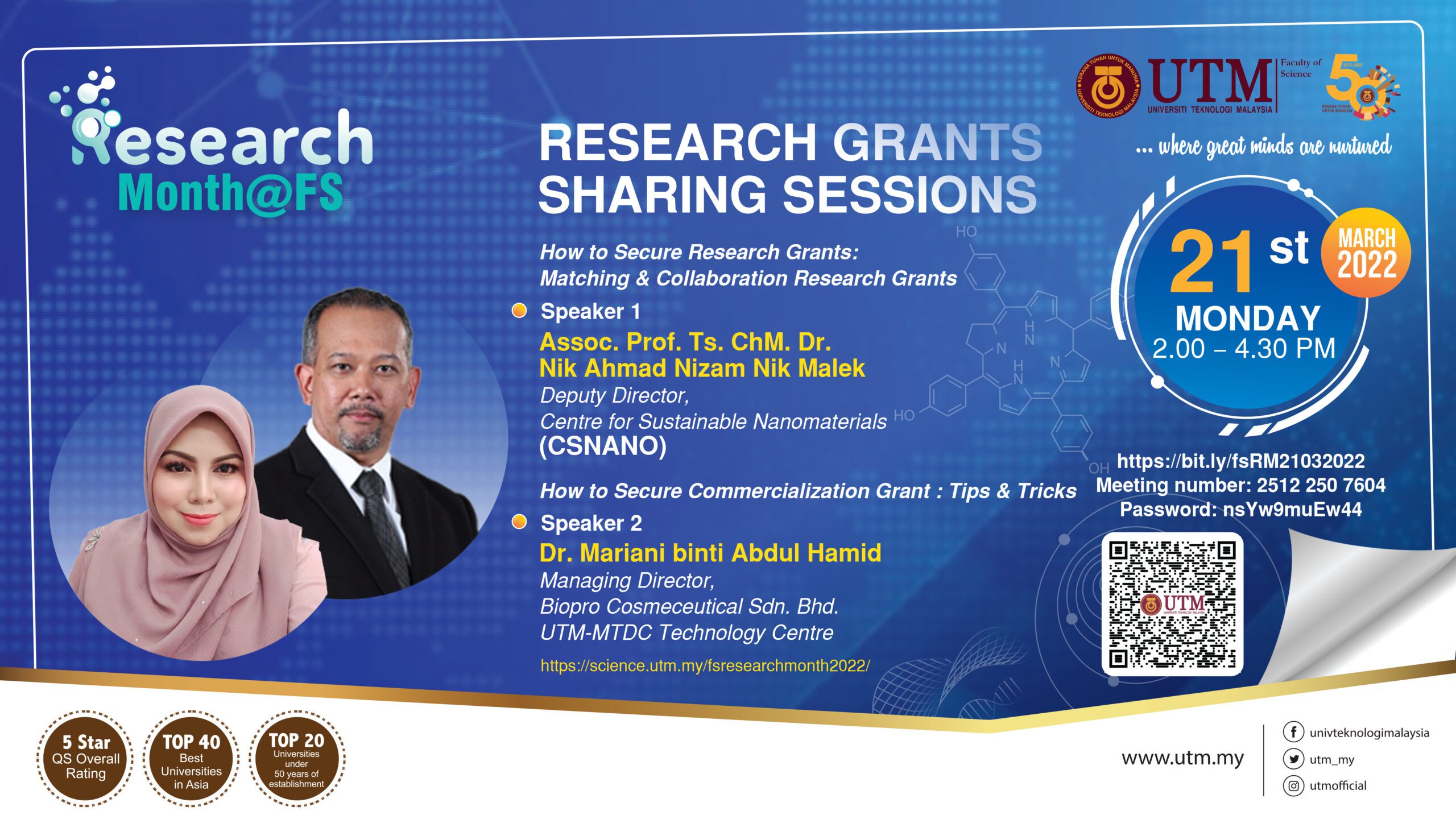 RESEARCH MONTH@FS 2022 : RESEARCH GRANTS SHARING SESSIONS
Assalamualaikum & Salam Sejahtera,
YBrs. Prof. / Dr. / Saudara,
Adalah dimaklumkan program ini akan diadakan seperti butiran berikut:
Tarikh : 21 Mac 2022 (Isnin)
Masa : 2.00 – 4.30 petang
Meeting link:
Perkongsian 1: How to Secure Research Grants: Matching & Collaboration Research Grants
Prof. Madya Ts. ChM. Dr. Nik Ahmad Nizam Nik Malek
Pengarah
Centre for Sustainable Nanomaterials
(CSNANO)
Perkongsian 2: How to Secure Commercialization Grant : Tips & Tricks
Dr. Mariani binti Abdul Hamid
Pengarah Urusan,
Biopro Cosmeceutical Sdn. Bhd.
UTM-MTDC Technology Centre
Semua staf adalah dijemput hadir ke sesi program ini. Terima kasih