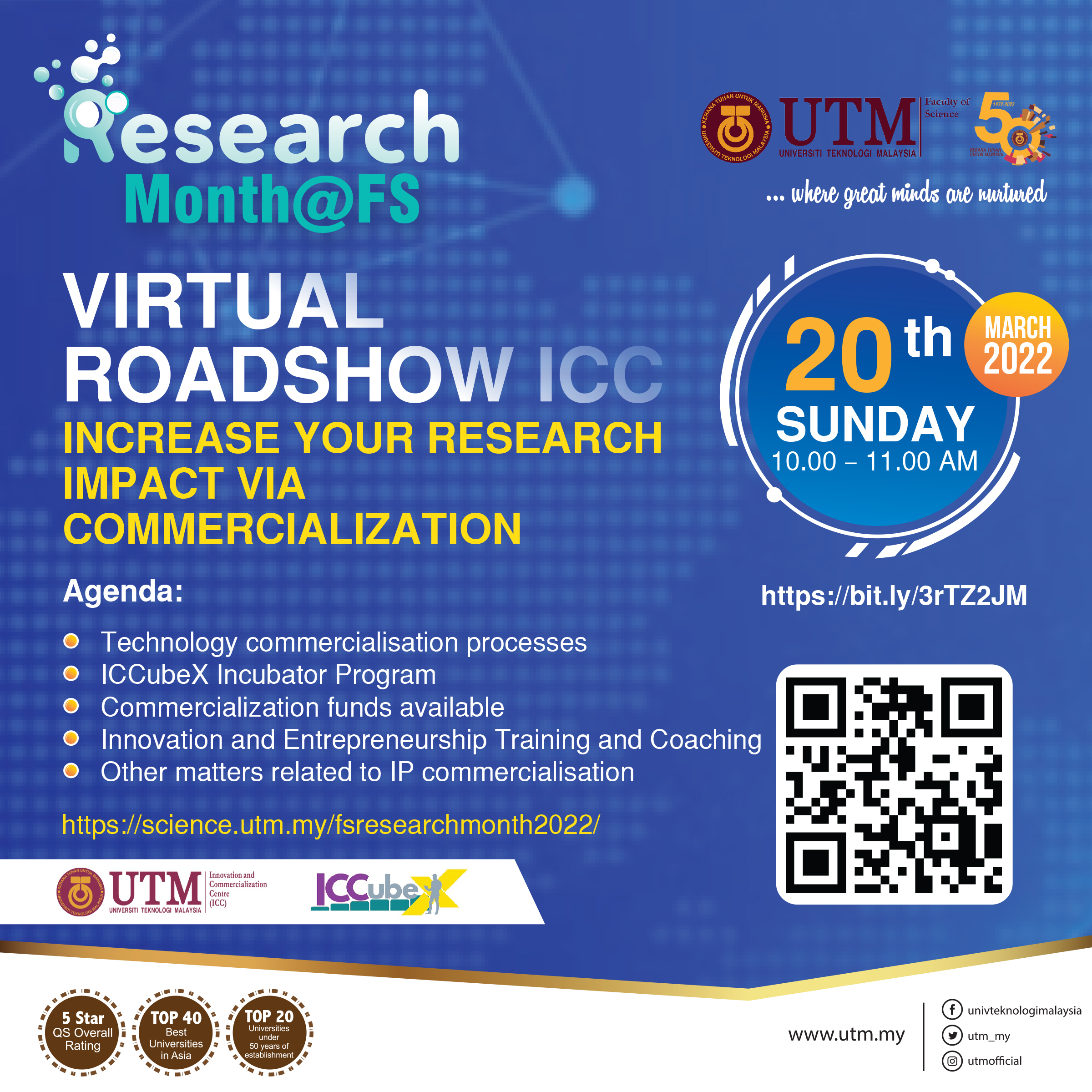 RESEARCH MONTH@FS 2022 : VIRTUAL ROADSHOW ICC
Increase Your Research Impact Via Commercialization
Assalamualaikum & Salam Sejahtera,
YBrs. Prof. / Dr. / Saudara,
Adalah dimaklumkan program ini akan diadakan seperti butiran berikut:
Tarikh : 20 Mac 2022 (Ahad)
Masa : 10.00 pg – 12.00 tgh
Meeting link:
ICC is responsible in identifying more marketable research output that are ready to be exploited for greater achievement through commercialisation.
In order to support this effort, an engagement session with all RG Members in the Faculty will be held to discuss and raise awareness about how to better commercialise research output through strategic business planning.
Agenda:
Technology commercialisation processes
ICCubeX Incubator Program
Commercialization funds available
Innovation and Entrepreneurship Training and Coaching
Other matters related to IP commercialisation
Semua staf adalah dijemput hadir ke sesi program ini. Terima kasih