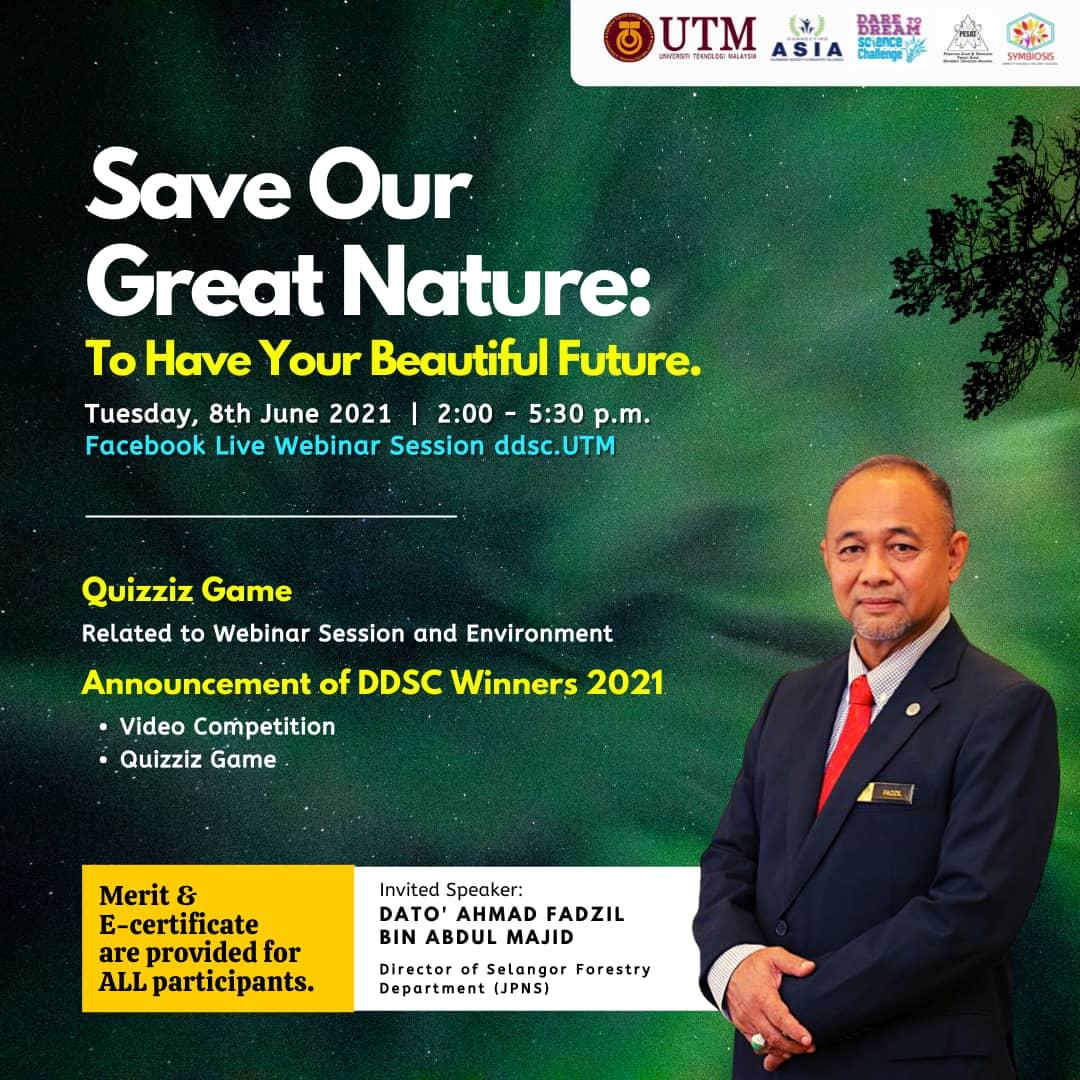 Hello, it's DDSC UTM again!✨
You are invited to our Webinar Session,
? SAVE OUR GREAT NATURE: To Have Your Beautiful Future.
Go mark your calendar!
Tuesday, 8th June 2021
| 2:00 – 5:30 p.m.
Slots:
? Webinar Session
?Quizizz Game
1st prize: RM 30
2nd prize: RM 20
3rd prize: RM 10
? DDSC Winners Announcement
(Video Competition & Quizizz Game)
? Don't missed out the chance to win the Quizizz Game!
To register, click the link below:
https://forms.gle/Hvxar927SSLk6YvF7
? Merit & E-Certificate are provided for ALL participants!
Stay updated by following us at:
✨ Facebook https://m.facebook.com/ddscUTM-101254838782028/
✨ Instagram https://www.instagram.com/ddsc.utm/
LET'S DREAM TOGETHER! ??