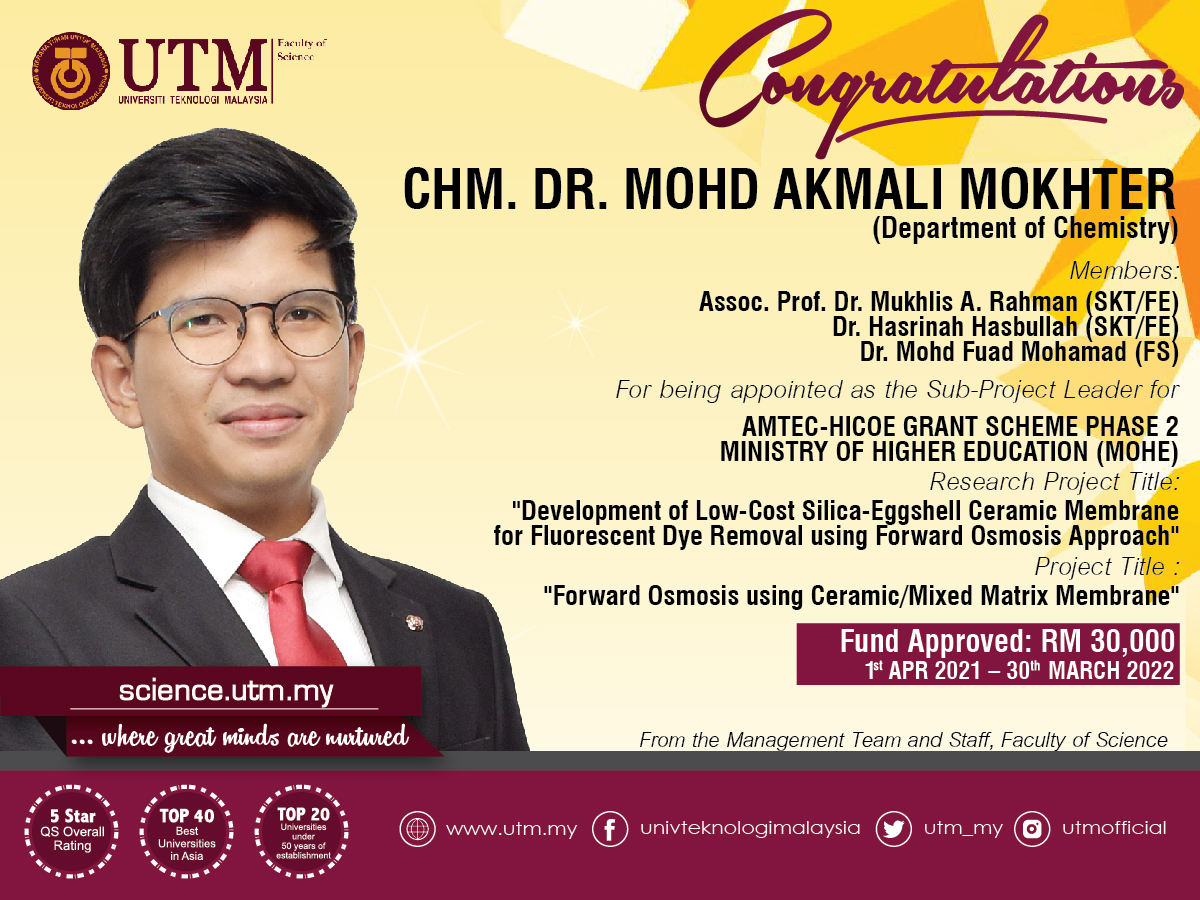 CONGRATULATIONS to ChM. Dr. Mohd Akmali Mokhter (Department of Chemistry) for being appointed as the Sub-Project Leader for the AMTEC-HICoE Grant Scheme Phase 2 from the Ministry of Higher Education (MOHE).

The research project, entitled " Development of Low-Cost Silica-Eggshell Ceramic Membrane for Fluorescent Dye Removal using Forward Osmosis Approach", amounts to a total of RM 30,000 and will be carried out for a duration of 1 year.

Congratulations once again to Dr. Akmali and his team for this outstanding achievement.