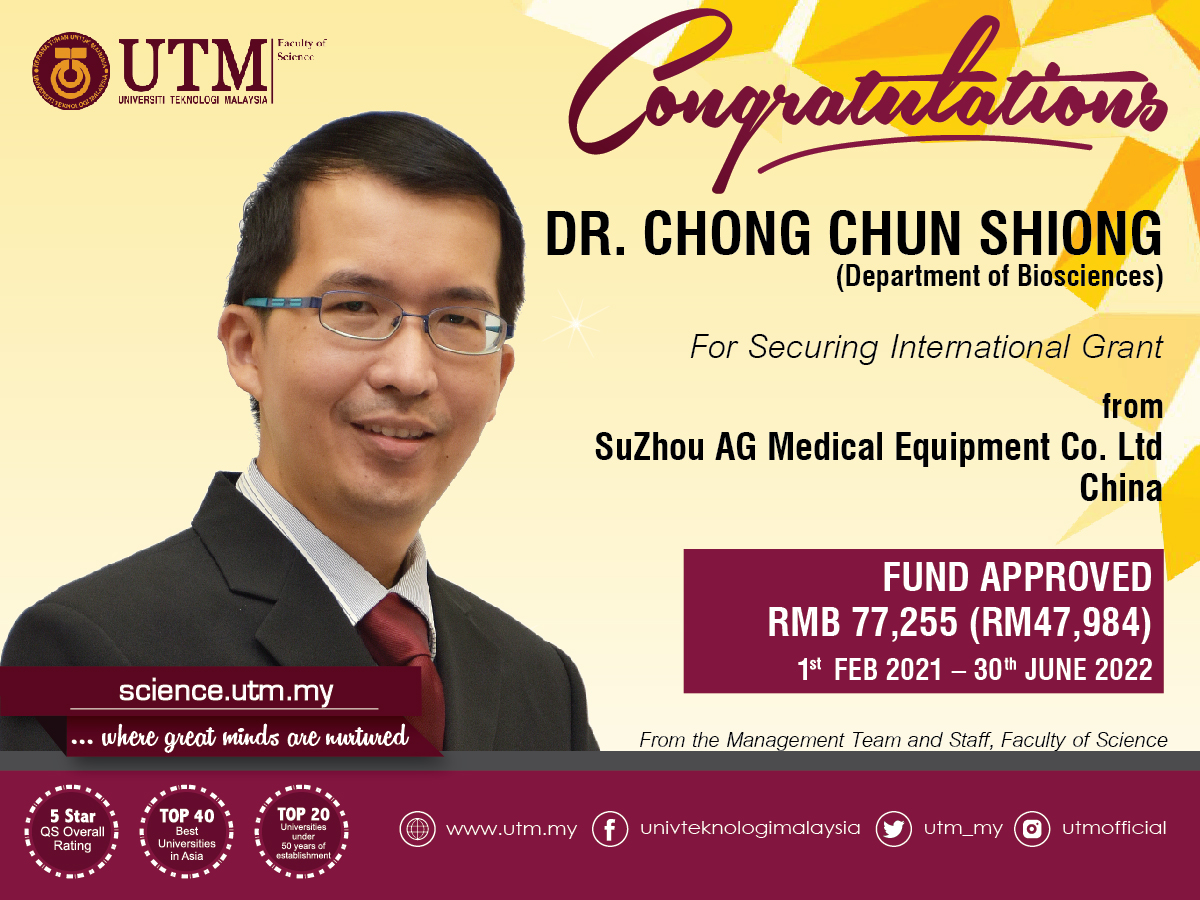 CONGRATULATIONS to Dr. Chong Chun Shiong (Department of Biosciences) for securing an International Grant from SuZhou AG Medical Equipment Co., Ltd, China.
The project amounts to a total of RMB 77,255 (RM 47,984) and will be carried out from the 1st of February 2021 till the 30th of June 2022.
Hopefully, this will spark off more collaboration between scientists in our faculty with industries from all over the world.