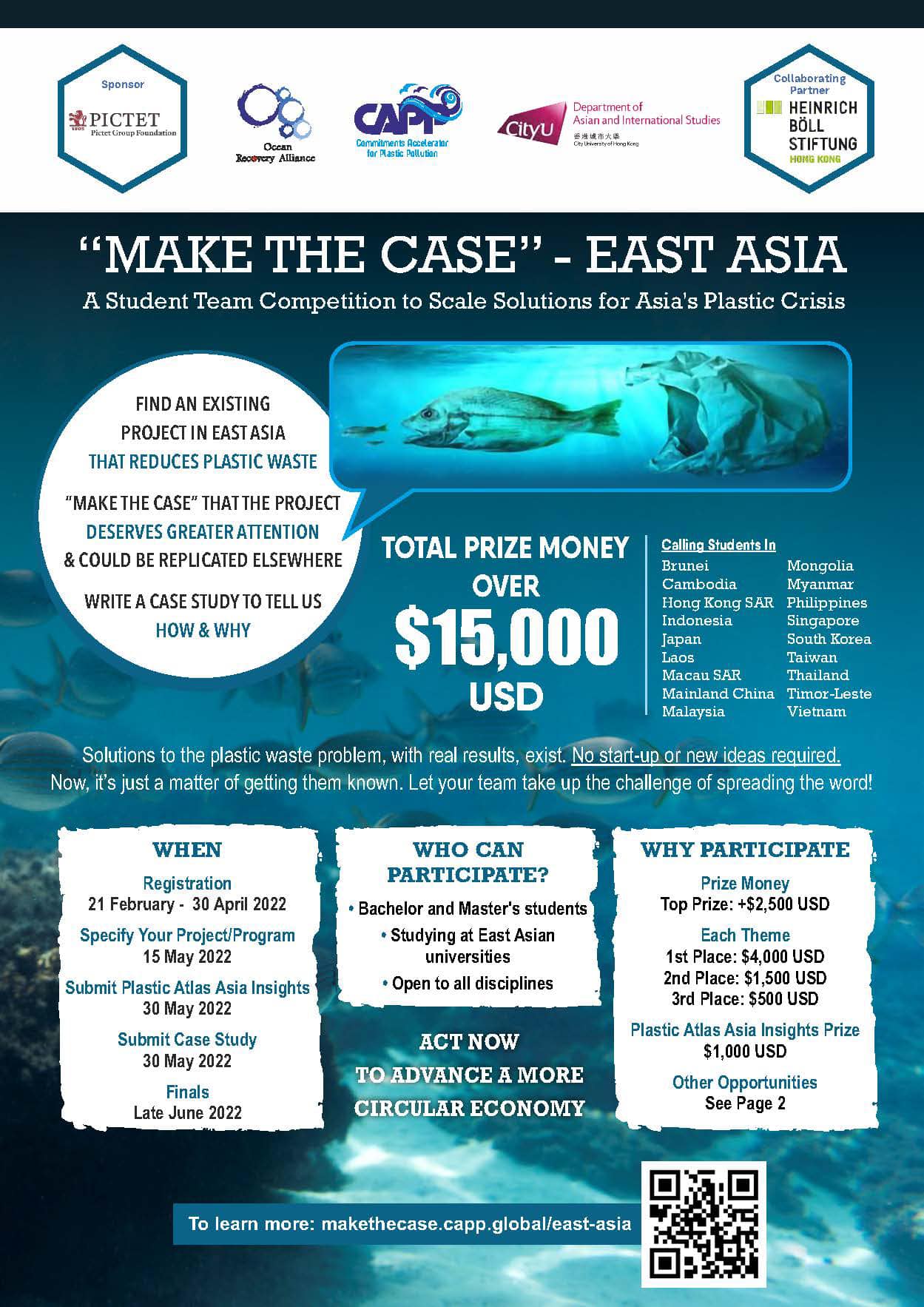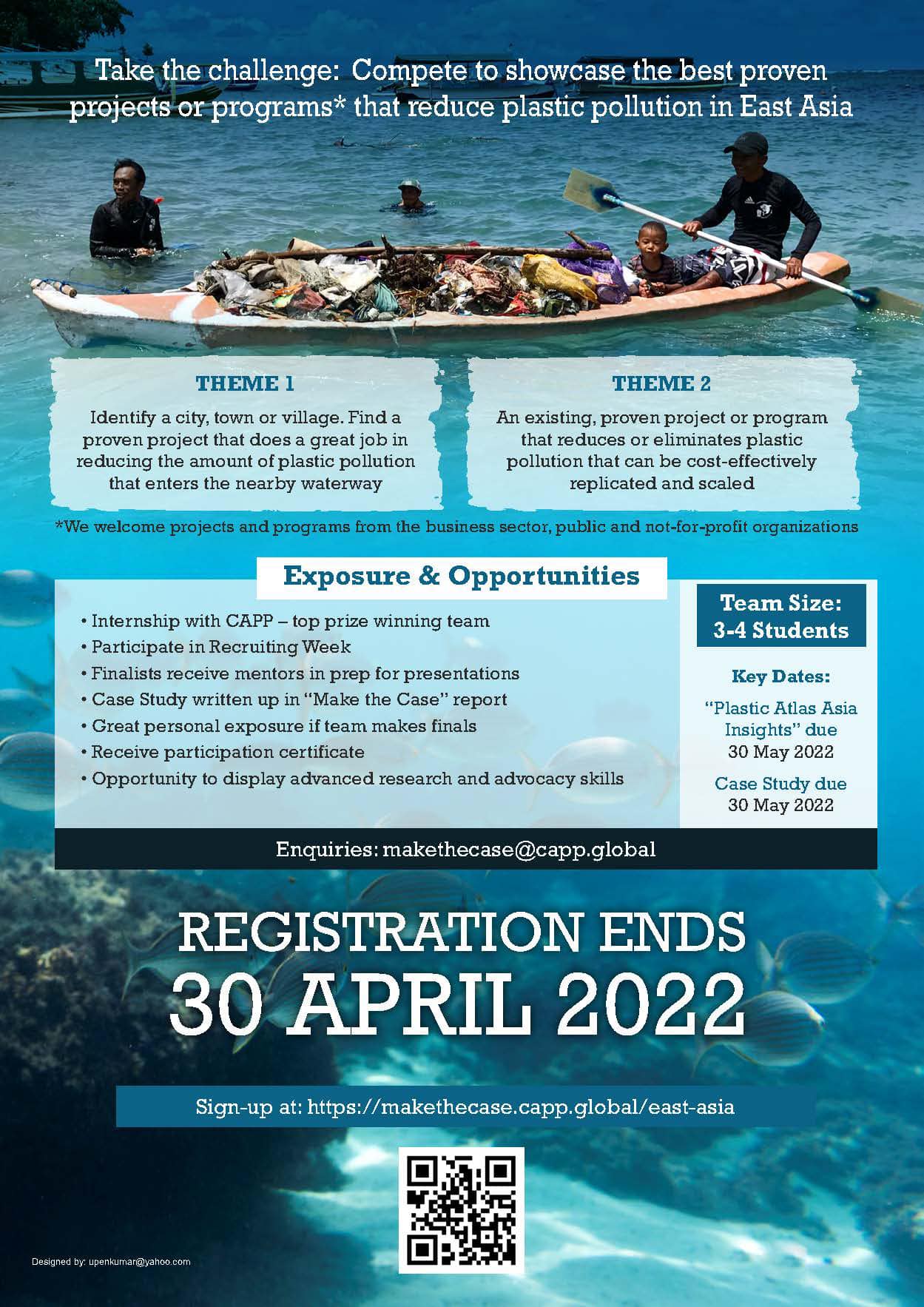 Let's join us in a "Make the Case" – Student Team Case Study Competition to scale solutions for Asia's Plastic Crisis. Over $15,000 USD Prize to be won.
"Make the Case" is a challenge that students from all backgrounds can tackle.
We are challenging students to scale up high-impact plastic reduction and innovate solutions to the plastic waste problems with real results. No start-up or new ideas required. Students must display both of their investigative and analytical power by locating the right projects and establishing how the existing projects can be replicated in other parts of the region, respectively.
Let your team take up these challenges!
The top teams will receive mentorship and winners will deservedly be awarded with substantial cash prizes.
This competition is open to all Bachelor and Master's students enrolled in any disciplines at any universities in Northeast Asia (China, Hong Kong, Japan, Macau, Mongolia, South Korea and Taiwan) and also Southeast Asia (Bruner, Cambodia, Laos, Malaysia, Myanmar, Philippines, Singapore. Thailand, Timor-Leste and Vietnam).
Therefore, we invite all Bachelor and Master's students to form a team of 3 to 4 students. All teams are required to submit a case study on a project or program that reduces plastic pollution in Asia. For more information, please visit the extension link provided below:
We are still open for registration until 30th April 2022.
All teams are required to submit your case study by 30th May 2022.