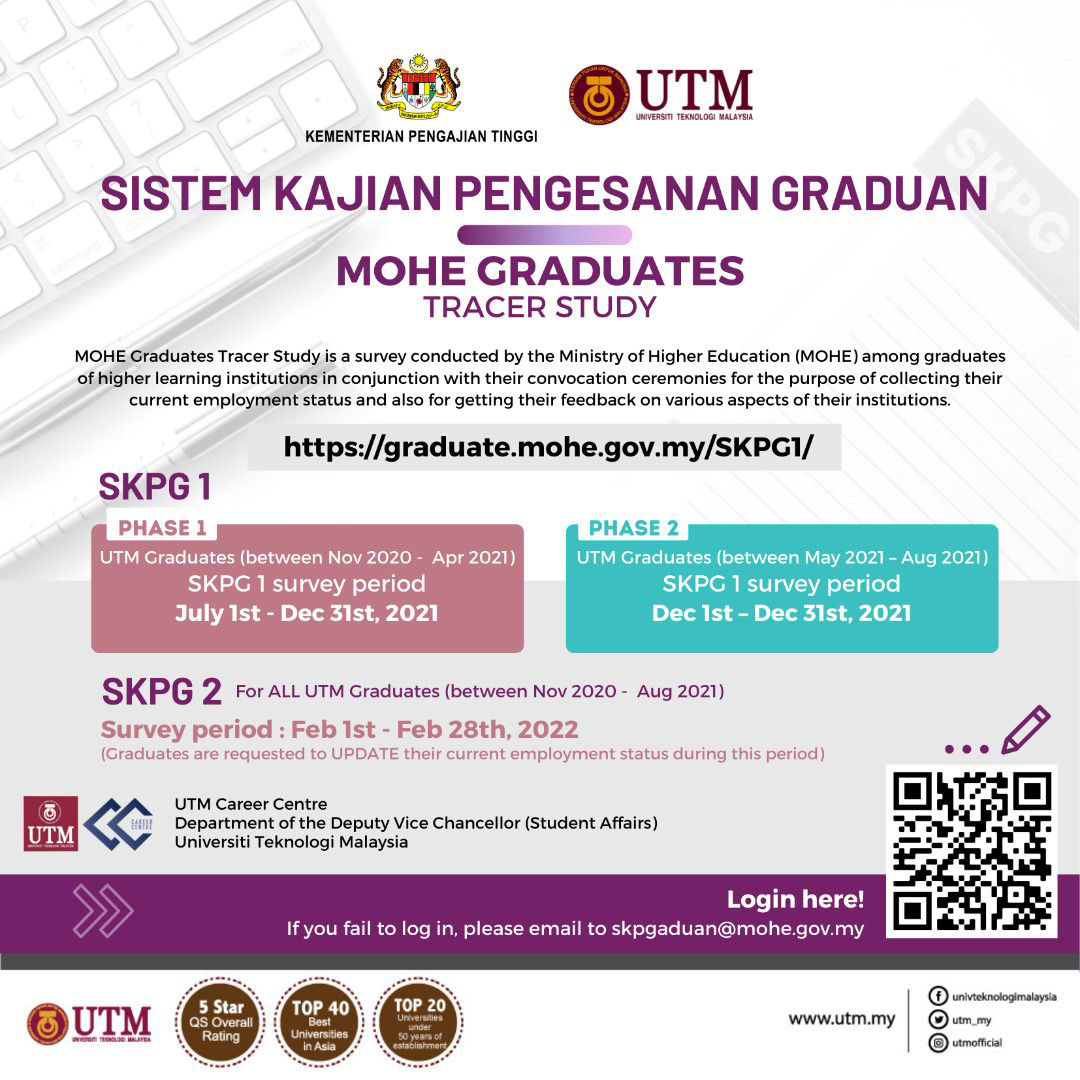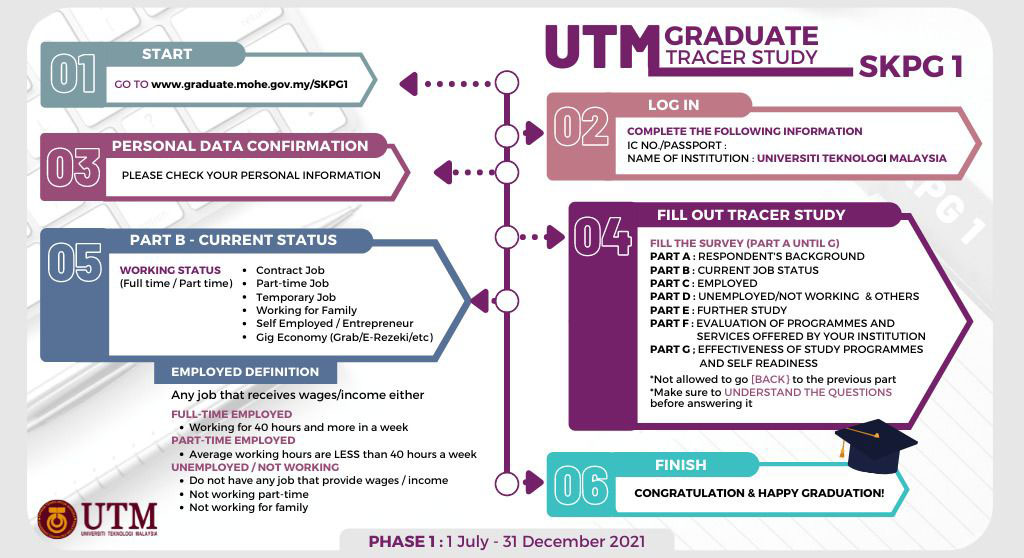 Dear UTM graduates 👩‍🎓👩‍🎓🧑‍🎓👨‍🎓,
MOHE GRADUATES TRACER STUDY
SISTEM KAJIAN PENGESANAN GRADUAN KPT📖📖📖
Do You Know That?
🔗This survey is designed to create a wonderful opportunity for you to maximise your potential to discover your career path. Seize the golden opportunity for you to be matched with myriad choices of free upskilling and reskilling programs provided by Malaysian government. You can opt for your dream career in GREAT portal administered by the Ministry of Higher Education.
Completing this survey is COMPULSORY for all UTM graduates🗝🗝🗝
SKPG 2021 will be executed in two (2) phases:
Phase 1⤵️
For UTM graduates who graduated from November 2020 to April 2021
You can complete the survey starting from 1 July to 31 December 2021
Phase 2⤵️
For UTM graduates who graduated from May 2021 to August 2021
🖋You can complete this survey starting from 1 December to 31 December 2021
📌Now is the time to seize the opportunity of a lifetime!🏃🏃‍♂️🏃‍♀️
Be a product of a good decision and make your life filled with achievement, success and happiness.
If you have further questions, we at UTMCC will be more than happy to answer them anytime😊. You may also contact the academic advisor or program administrator directly.
UTM Career Centre, Department of the Deputy Vice Chancellor (Student Affairs)
Universiti Teknologi Malaysia