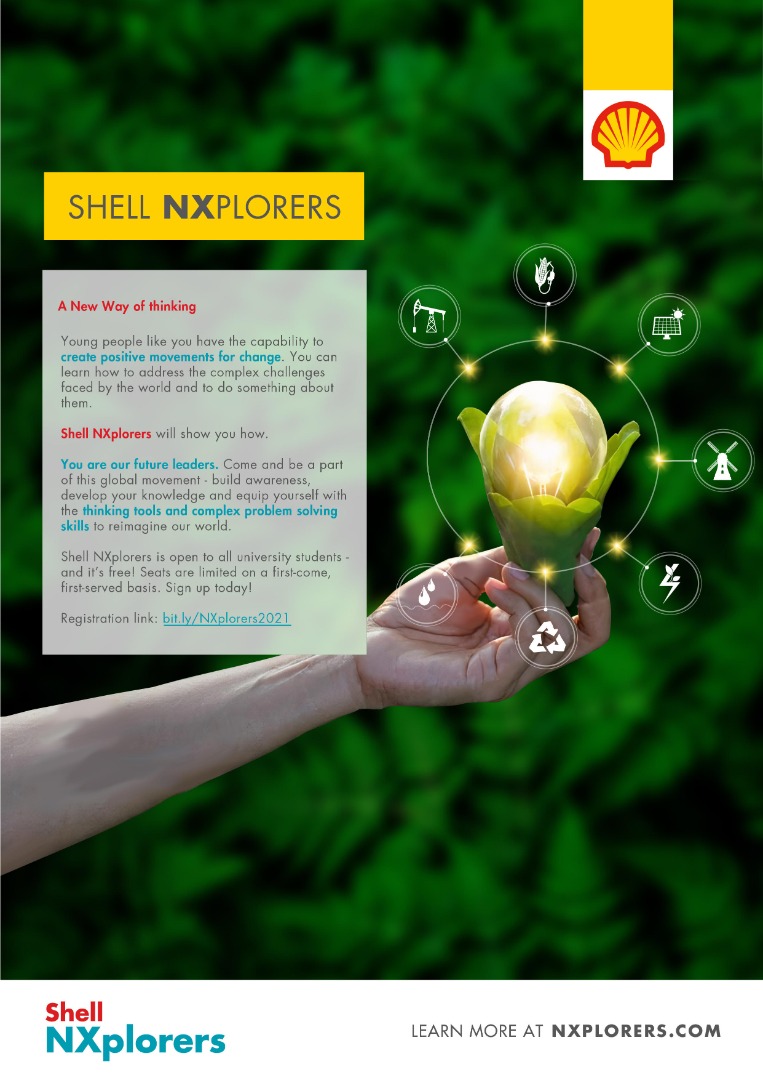 Calling all university students – Shell NXplorers Online Workshop 2021 is now open for registration! ? ?
We believe that young people like you have the capability to create positive movements for change both in your local communities, and globally ?
Enhance your complex problem-solving & decision making skills, build awareness, develop your knowledge and equip yourself with the thinking tools you need to reimagine our world, your world.
What is Shell NXplorers?
It is an innovative educational programme that introduces young people to the complex and creative thinking needed to bring about positive change. NXplorers helps you to look at things differently, see opportunities and build sustainable solutions to global issues while equipping you with the right skills & tools to achieve them.
Why choose Shell NXplorers?
This programme aims to instigate knowledge and deliver thinking tools together with complex problem-solving skills to you. By joining in, you will be part of over 100,000 student cohort creating change in 18 countries all over the world.
To register, click on to: bit.ly/NXplorers2021
For details on the workshop, please refer to the attached pamphlet. Head over to https://nxplorers.com/ for more info on the programme.
Participation is free. Seats are limited on a first-come, first-served basis