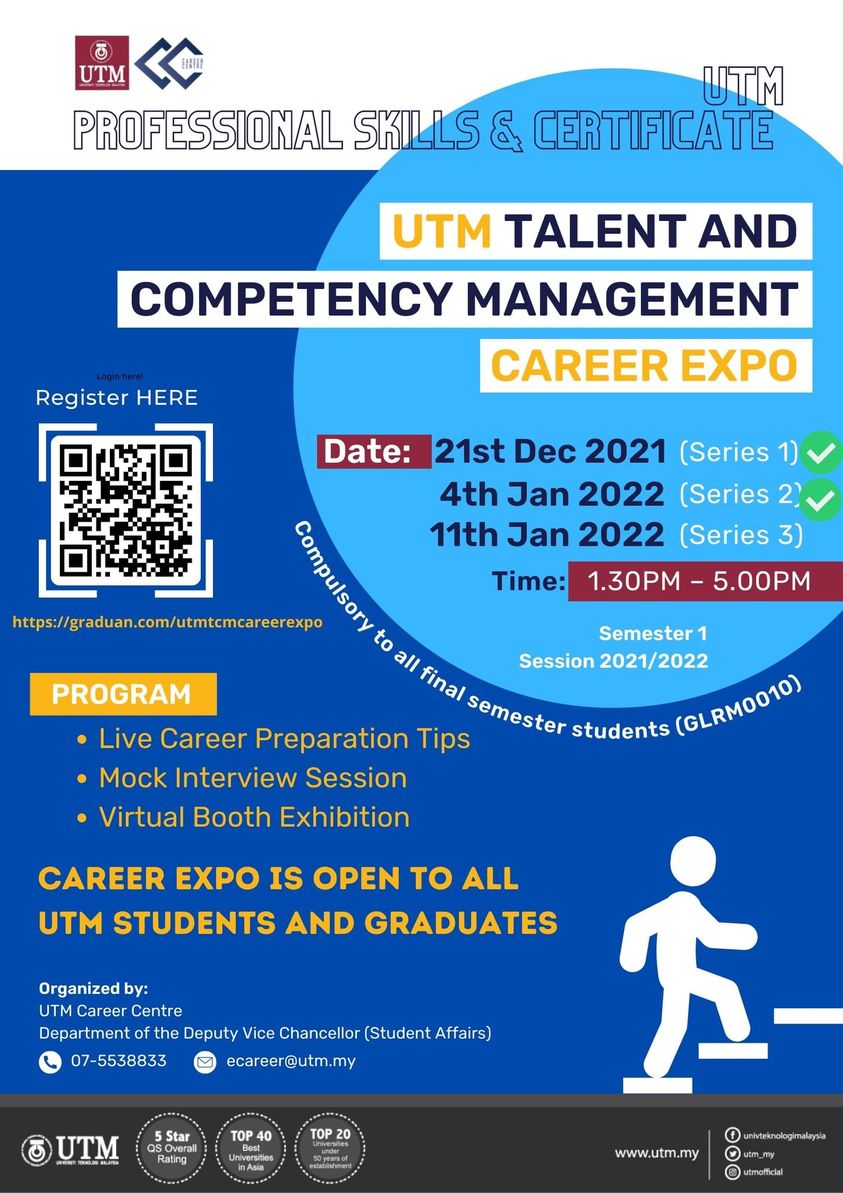 Dear UTM students and graduates,
We would like to cordially invite all of you to UTM Talent and Competency Management (TCM) Career Expo virtually on :
11th January 2022
Time : 1.30 pm – 5.00 pm
Program :
Live Career Preparation Tips
Mock Interview Session
Virtual Booth Exhibition
Join us via this link:
https://graduan.com/utmtcmcareerexpo
We look forward to seeing all of you.
Mock Interview : Compulsory for all final semester students (GLRM0010).
Career Expo: Open to all UTM students and graduates.
Thank you.
Kind regards,
UTM Career Centre
Department of the Deputy Vice Chancellor (Student Affairs)