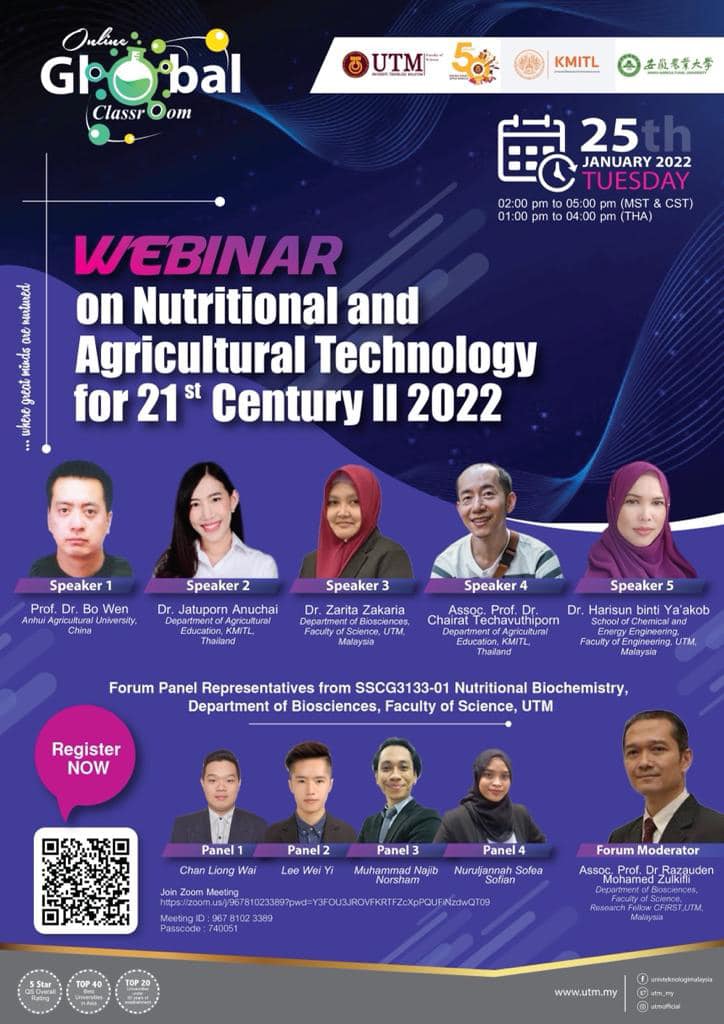 Online Global Classroom FS 2022
Department of Biosciences, Faculty of Science, UTM in collaboration with Department of Agricultural Education, KMITL Thailand and Anhui Agricultural University, China are organizing a Webinar on Nutritional and Agricultural Technology for 21st Century II 2022.
Date/Time/Schedule:
25th January 2022
2.00 – 5.00 pm (MYT)
Please click on the following link to pre-register:
Join via Zoom at
Meeting ID: 967 8102 3389
Password: 740051
This program is open to everyone!
CPD will be given to UTM staff.
E-certificate will be provided.
Come join us!
See you there!